FITTING VALLEY CONTAX
WITH THE ESP
A MOST POWERFUL COMBINATION
The Custom Stable lenses include quadrant specific adjustments and edge vault as well as spherical, toric and multi-focal options. The newest enhancements allow you to make adjustments that were not possible before, giving you precision, control and flexibility like never before.
The hypergeometric functions used to construct the Gaudi lens can be combined to create as complex or simple shape as needed. This unique feature allows as to carefully chose the degree of customization and find a perfect balance between the fit and manufacturing cost of the lens. As a result, we bring you an incredibly cost effective freeform scleral lens design.
Ready for your personal demo?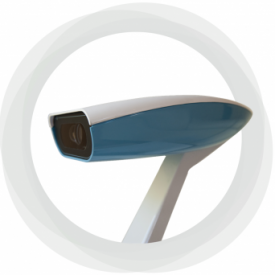 Using the ESP to fit Valley Contax and Gaudi
DirectConnect with Valley Contax with Dr. Aaron Wolf
See DirectConnect™ in action
Schedule an online demo
Give your patients the perfect Valley Contax fit
Experience how the Eye Surface Profiler improves
your patients' eye-care experience.
Clear examples of real cases
3 easy steps to fit Valley Contax sclerals
Learn how to read the results like a pro
The demo is customized around you
Get answers to your specific questions and find out
why the ESP is the right choice for fitting Valley Contax sclerals.